Basin Tour 
Each summer, Whetstone Valley Electric treats some of its members to a tour of the power generation and transmission facilities of Basin Electric Power Cooperative. As a cooperative member of Basin, Whetstone Valley Electric members own a share of these generation assets. The all-expenses paid tour is open to members of Whetstone Valley Electric. The trip includes a tour of the Antelope Valley Station, a lignite coal generation plant located northwest of Beulah, N.D, a tour of the Coteau Freedom Mine which supplies lignite coal to the plant – it is one of the 10 largest coal mines in the United States and a tour of the Great Plains Synfuels Plant, a $4 billion energy complex serving as the only commercial-scale coal gasification plant in the United States. Other entertainment has included tours of the North Dakota State Capitol building, the Heritage Museum, the Lewis and Clark Interpretive Center and the Garrison Dam. Past tourists will tell you their trip was jam packed with informative fun, picture taking, and lots and lots of food! Members who attend the Annual Meeting have the opportunity to register to win this exciting all expense paid trip.
Washington D.C. Youth Tour - June 17-23, 2023
Every June, as many as 1,800 high school students from across the country spend a week in the nation's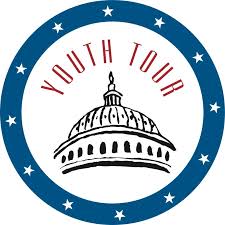 capital as part of the National Rural Electric Cooperative Youth Tour. The students are sponsored by electric cooperatives – cooperatives that are committed to educating America's rural youth about America and the role electric cooperatives play in developing strong rural communities.
Participating in the Youth Tour is an awesome way to learn about this great nation, develop leadership skills, gain a better understanding of electric cooperatives, and make friendships that will last beyond the week!
South Dakota Rural Electric Youth Excursion - July 24-27, 2023
Whetstone Valley Electric sponsors a supervised, three-day excursion for high school students whose parents or guardians are members of the Whetstone Valley Electric Cooperative.  Teens statewide join together in later July, ride in a deluxe bus, stay in a great hotel, eat and eat and eat , enjoy social activities such as swimming, a boat cruise, shopping and a teen dance. In addition to making tons of new friends, they get the education of a lifetime, learning about the huge power generation facilities that provide their power by touring the Great Plains Synfuels Plant, a $4 billion energy complex, the Antelope Valley Station and the Coteau Freedom Mine.
Whetstone Valley Electric provides transportation, lodging and meals for two selected students as part of our Touchstone Energy commitment to tomorrow's cooperative leaders. 
South Dakota Rural Electric Youth Excursion Entry Form
Check out a video from the 2016 South Dakota Rural Electric Youth Tour click link below
https://www.youtube.com/watch?v=43U5zWRojXM&feature=em-upload_owner